Crystal Palace's links with AC Milan striker Fabio Borini should not please the Eagles fans. The truth is that the Italian is far from a striker these days. A lot has changed for him during his time at the Diavolo- something that should alarm Palace even more.
His move to the San Siro would have raised many eyebrows. The former Liverpool man became part of Milan's infamously famous spending spree of the summer of 2017. He arrived from Sunderland, where he had played more often as a right-winger or a left-winger in the 2016-17 campaign in the 24 appearances he had made.
Because of the spending spree, many saw Milan as a Scudetto contender. They roped in Leonardo Bonucci, Ricardo Rodriguez, Franck Kessie, Hakan Calhanoglu, Lucas Biglia and the likes, improving their squad on paper. Despite spending around £170million, they found themselves in midtable around November under Vincenzo Montella.
Would Borini be a good signing for Crystal Palace?
Sign him up!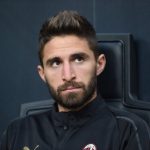 Never!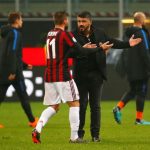 The former Fiorentina boss was replaced by Rossoneri icon Gennaro Gattuso. Indeed, the former midfielder would trust Borini because of his work rate and commitment to the cause. In the 2017-18 campaign, Borini played 44 times in all competitions. He played as a right-back on five occasions – most notably against Arsenal in the Europa League.
He never played up front, either playing on the left or the right under 'Rino'. He had a tally of five goals and five assists. His work rate made up for his lack of creativity and pace, as he played only 0.5 key passes, completing 0.4 dribbles per game only.
Gattuso stayed for another season before leaving Milan at the end of the 2018-19 campaign due to the failure of qualifying for the top-four. Game time reduced for Borini, but he did play 29 times in all competitions, scoring thrice and assisting once.
He did play as a striker that season, but he played all over the pitch too. However, Gattuso's departure changed a lot for the Italian. Marco Giampaolo, who was known for a possession-based and technical style at Sampdoria, arrived earlier this summer. Borini was strangely used as a central midfielder in Giampaolo's 4-3-1-2 shape but has never started a single game since then.

Giampaolo was sacked only to be replaced Stefano Pioli. Under the former Lazio boss, Borini is yet to make a single appearance in the league. His lack of technicality was covered up by his work rate at Milan but in technical systems, he isn't the best.
He was linked with moves to China last January, but a transfer never came to fruition. But with how his career path has been recently, it clearly shows that Borini isn't the man Palace need upfront.
Roy Hodgson does like a grafter. But Palace have scored the second-lowest number of goals in the Premier League this season, with just 11. Christian Benteke hasn't been in form over the last few months, while Jordan Ayew doesn't appear to be the target-man that Hodgson had in Michy Batshuayi last season.
Having said that, Borini, who is valued at £6.3 million (as per Transfermarkt), isn't a target man too. Rather, he isn't a striker at all; not anymore, at least. He can't fit into a direct style of play in Hodgson's 4-5-1 or 4-4-2 shape. He can do a job in other positions, but considering how the Eagles are looking for someone to increase their goalscoring tally, Borini is not the man for them.