Freddie Ljungberg has been appointed as Arsenal's interim Head Coach replacing Unai Emery and immediately the former Gunners star has sent a message to the club's faithful via his social media account.
Ljungberg scored 46 goals for the club and made over 200 appearances – he lifted a number of trophies too including two Premier League titles and three FA Cup's cementing his place in the hearts of the fans as a true Gunners legend.
The Tweet reads: "However long I oversee  Arsenal for I will give everything I have to put smiles on faces again. We have a busy few weeks ahead and the team needs your support. Let's get to work!' and it appears the clubs supporters are right behind their temporary boss.
Let's go Freddie my guy!

— ???????? ???? ? (@Diamond__Jack) November 29, 2019
Right behind you Freddie

— Vangelis (@mungAFC) November 29, 2019
We love you Freddie we are right behind you, we love you Freddie because you've got red hair we love you Freddie because your everywhere we love you Freddie because your Arsenal through and through

— Mike Harniman (@StevenageGooner) November 29, 2019
Wishing you nothing but success whilst you are in charge, Freddie.

Let's put things right ??

— Chris Davison (@cdavison_afc) November 29, 2019
Good luck Freddie. Let's get this team playing like the teams you were involved with. And let's get that Arsenal winning mentality back. Good luck boss!

— Ali D Gooner (@ali_gooner) November 29, 2019
Freddie's Red and white Army ??

— Himanshu (@TheIndianGooner) November 29, 2019
Will Arsenal win at Norwich this Sunday?
Yes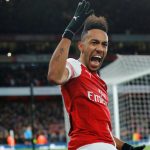 No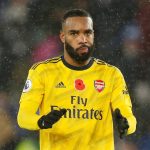 What do we think?
The toxicity that surrounded Unai Emery towards the back end of his Arsenal reign appears to have lifted instantly. Ljungberg's rapport with the supporters breeds a positivity that has been missing from the Emirates Stadium for months now. Emery is no longer calling the shots and, whilst most sensible fans recognise the remainder of the season will still be difficult, they can finally feel positive towards the team again.

The empty seats at the Emirates Stadium on Thursday evening may well have been what forced the club's hierarchy to wield the axe but regardless of the details the fans have got what they wanted and can now look ahead to a huge Premier League game at Norwich on Sunday.