OPINION
Tottenham defender Jan Vertonghen has delivered a vague update on his future in north London.
The Belgian is out of contract at the end of the season and, as yet, has not agreed terms on an extension that would keep him at Spurs for a ninth consecutive campaign.
But the 32-year-old has spoken out on his current situation, albeit with little in the way of concrete information.
As quoted by Football.London, he said: "I prefer not to go too deep into that but there's always some movement everywhere.
"It's my eighth season now, I had a great past, I'm feeling great at the moment in every single way here.
"That's the only thing I want to say about that."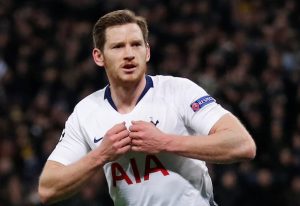 Honestly, given how evasive Vertonghen is being here, Spurs fans have every right to be scratching their heads.
On the one hand, it is clear that the centre-back is unwilling to openly commit his future to the club, perhaps suggesting that he is keen to keep his options open.
On the other, phrases like "there's always movement somewhere" are just tantalising enough to hint at his desire to stay.
As such, Vertonghen's future is just as unclear as it was before he provided this update.
Whatever his intentions are, however, it is clear that Spurs must fight tooth and nail to keep hold of him.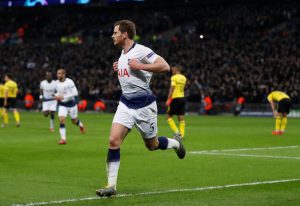 Vertonghen has been a mainstay of Spurs' backline for eight years now, and even as he approaches the twilight years of his career, he is still drawing plenty of plaudits for his contributions to the side.
In the past 12 months alone he has been singled out for praise by the likes of Roy Hodgson, who described him as "very, very good" a fortnight ago when his Crystal Palace side were soundly rolled over by Spurs, as reported by The Telegraph.
He has also been called "unbelievable" by Son Heung-min, as per Spurs TV, and BBC pundit Danny Murphy as raved about his "incredible" defensive capabilities, as per the Daily Mail.
Vertonghen is an old head now, sure, but based on these appraisals he is just as valuable as ever, and Tottenham must do their best to hang on to him.