Hugo Lloris is a "worry" for Tottenham at the moment, according to Jamie Redknapp. 
The 6'2″ stopper [Transfermarkt] was at fault for Southampton's goal in Spurs' 2-1 Premier League win over the weekend, getting caught in possession in his own six yard box to gift Danny Ings a tap-in shortly after Serge Aurier was sent off for a second bookable offence.
And Redknapp has claimed that the Frenchman's form is a concern.
Writing in a column for the Daily Mail, he said: "They were badly let down by errors from Serge Aurier and Hugo Lloris on Saturday and Lloris in particular is a worry.
"In the last year the Frenchman has made a few mistakes you wouldn't expect from him.
"But he is a World Cup winner, a fantastic goalkeeper and also the club captain, so it would be extremely difficult to think about leaving him out of the team."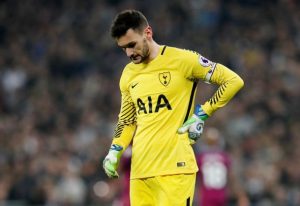 Is Lloris really a concern for Spurs?
Make no mistake, Hugo Lloris' error on Saturday was about as bad is gets for a goalkeeper, especially one who has won a World Cup.
Watching the match, you almost couldn't believe how long he dallied on the ball, and you could almost feel his panic and uncertainty as Danny Ings hassled and harried him into falling flat on his face, gifting the Saints an equaliser.
Certainly, in that moment, there was serious cause for concern.
At 32, with all the experience that Lloris boasts, you would expect him to know when to put his foot through the ball and when to be cute in possession.
Moreover, Lloris has form for this kind of incident.
That was his 17th mistake leading directly to a goal in 245 Premier League appearances, as per the league themselves.
As a point of reference, David De Gea has made just 10 in 285, as per the Premier League.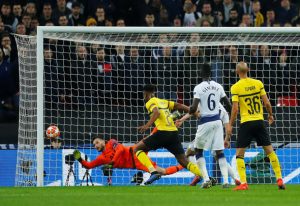 In fairness to Lloris though, he did atone for his error somewhat by making a couple of world class saves later in the game.
Those stops were so good that they inspired Gary Lineker to hail the keeper as "utterly superb" on Twitter, while it wasn't too long ago that Rio Ferdinand was drooling over the stopper for his "phenomenal" contribution in the Champions League, as per the Express.
Of course, errors like the one he made on Saturday have the potential to be very costly, but Lloris still has enough in his locker to draw praise from some of the biggest pundits in the modern game, and to be a top asset for Spurs.