BBC journalist Adam Pope has said that Leeds are on the lookout for new investment and that owner Andrea Radrizzani can likely only carry on for another year without selling up or diluting his ownership further.  
Pope was talking on the latest episode of the Talking Shutt podcast, where he said, "I spoke to Angus Kinnear [Leeds CEO] last week and asked if Leeds are in the market for selling this season. He said selling is not on the cards but I believe they're still looking for money to come in.
"My issue would be if you're getting more investment you're going to fracture the ownership. You've got the 49ers, Andrea, then somebody else, for me, ruling by committee doesn't work.
"The answer was 'we're looking for the right type'. I thought there was potential he [Radrizzani] might have sold up last season but with being top of the league it was clear he wanted to stay.
"There is no doubt there's a need for money. Leeds is a beast that needs feeding and it's tough for them to make money. How long can he go on for? Another year maybe.
"The QSI [Qatar Sports Investments] link is really interesting and we know Radrizzani is friends with Nasser Al-Khelaifi [QSI chairman and Paris St Germain president]. Whether it was used as an attempt to threaten the French authorities, saying 'I'll take my money from France and go to England', but right now I don't get the impression anyone's coming in, whether it's a small amount of money or a takeover.
"There are connections with Radrizzani and Nasser Al-Khelaifi so who knows if that reappears at some point."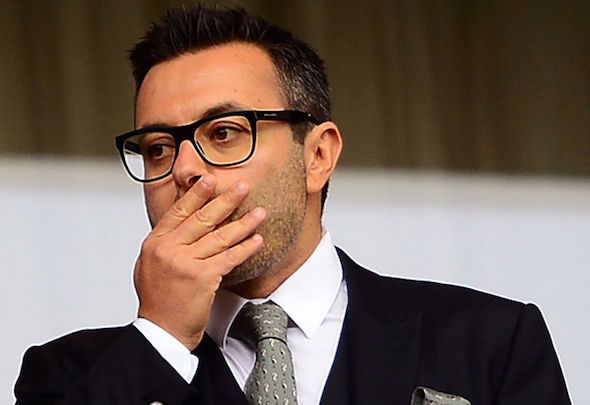 Radrizzani's five-year plan
Radrizzani had a five-year plan for Leeds and he's currently just over two years into that.
When you look at the club before he took over and now, you'd have to say he's done a stunning job.
Hiring Marcelo Bielsa is a big part of that and the new manager almost got the club back into the Premier League at the first time of asking and Leeds are currently favourites to win the Championship this season.
Fans always want big signings and to keep hold of their star players and Leeds delivered both this summer, with Helder Costa coming in and Kalvin Phillips signing a new contract this week.
It's not cheap to build a squad that's capable of winning the Championship, though, and the wage bill at the club has gone up from £20.7m to £31.4m in the last financial results.
Pope thinks Radrizzani can go another year but there's no doubt that promotion to the Premier League would change everything.