Former Leeds striker Steve Morison has opened up on his ill-fated move to Elland Road in 2013, saying that he "failed" at the club after a move from Norwich that saw Luciano Becchio head in the other direction. 
Talking in an interview with the Athletic's Phil Hay, Morrison admitted that his move – which included a combustible relationship with the fans – was his fault but said he was suffering from an injury and finding it hard to live up to manager Neil Warnock's claims that he would be a future "Leeds legend".
"I failed because of myself," Morrison said, "not because of anyone else. I don't need to tell you how much of a mess the club was, that's a given, but I messed up. I made bad choices and I failed.
"I was trying to prove a point without having the body to prove it. I was fighting a mental battle to prove people wrong. Physically, I couldn't do it."
Becchio was a cult hero at Leeds but wanted a move away after turning down a new contract in 2013.
However, Morrison said he never wanted to move to Leeds, not because of the club but because he was happy at Norwich.
"Did I want to go to Leeds? No, I didn't," Morison said. "Ultimately my hand was forced."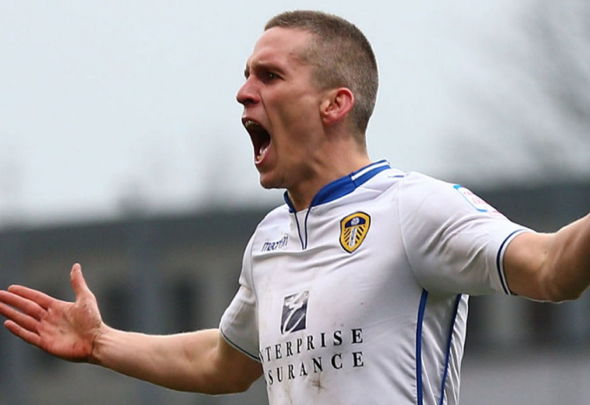 Following Becchio was always going to be hard
Becchio won the fans at Leeds over quickly, scoring his first goal after just 25 seconds in his very first start for the club in a 1-1 draw against Yeovil.
He also scored in his first appearance at Elland Road and cemented his status as a fan favourite before he'd even settled in at Leeds.
He's the club's 10th-highest goal-scorer and scored 86 goals in 219 games before his own ill-fated move to Norwich.
He didn't score a goal there in 16 appearances and he was moved onto Belgrano on a free just two years later, before being released from there just a few months later.
Morison didn't fare much better at Leeds, scoring just five goals in 42 games before finding more success with Millwall where he scored 15 in 46 games in their 15/16 League One campaign.
He made 41 appearances for Millwall in the 18/19 season and is currently at League One outfit Shrewsbury.
Morison arrived with an injury at Leeds and admits playing through a groin injury when he should have rested up. It's an honest interview and one he hopes will put his time at Leeds in a different light.