Everton would be willing to sell Cenk Tosun for £15 million, according to Football Insider. 
The Turk signed from Besiktas during Sam Allardyce's tenure as manager for £27 million, but has struggled to hold down a regular starting role, featuring in 45 games since January 2018.
And it is understood that the Toffees are now willing to take a substantial hit on the fee they paid for the 28-year-old in an effort to offload him.
The report also suggests that Tosun is keen to stay and fight for his place at Goodison Park.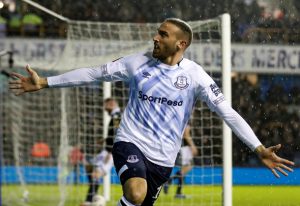 Should Everton sell Tosun?
There are really two parts to this – how well has he performed, and how does he measure up to their other striking options?
It's probably fair to argue that the Turk has underwhelmed a little since arriving from his home country.
One goal every five games is hardly a glittering record, and when you compare it to his record of one goal every 2.22 matches for Besiktas, as per Transfermarkt, you could certainly argue that he has failed to hit the heights in England.
In that respect, selling Tosun wouldn't be the worst blow in the world, although losing £12 million on him wouldn't exactly tickle.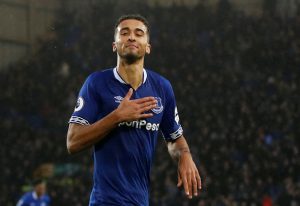 The other side of the argument is that he probably offers less than Everton's other two striking options.
Dominic Calvert-Lewin and Moise Kean are considerably younger than Tosun, and therefore presumably have higher levels of untapped potential.
If you factor in that Tosun doesn't really match either in terms of what he can do effectively, selling him begins to look like a no-brainer.
For example, as a target man, Calvert-Lewin has won 6.6 aerial duels per game so far this season, as per Whoscored, compared to the 3.2 Tosun won per game last term, as per Whoscored again.
Similarly, as a player who can get at defenders and stretch a backline, Kean averaged 2.28 progressive runs per game last term for Juventus, as per Wyscout, compared to the 0.57 Tosun put in, as per Wyscout again.
In short, the Turk doesn't offer anything that the Toffees don't already get from somebody else, and his finishing isn't even sharp enough to justify a role as a super-sub or something similar.
Last term, Tosun averaged 0.27 goals per game, whereas Kean averaged 0.92, and Calvert-Lewin had 0.43, according to Wyscout.
Considering all of that, selling the 28-year-old would be okay.