talkSPORT host Alan Brazil has said that he's heard there are problems at Rangers and said the club could have to face losing manager Stephen Gerrard "in a year's time". 
Brazil was talking with guest Ray Parlour on talkSPORT about the chances of Gerrard taking over as Liverpool manager.
"We're talking a long way away," said Parlour.
"Well, well, it depends, when Jurgen heads off I think they go right away for Gerrard, I do," replied Brazil.
"Why would he want to head off?" asked Parlour.
"Well, he keeps hinting and he's not extended his contract [which runs until 2022]," said Brazil.
"He's got a lot of very settled players at Liverpool, why would he want to leave?" asked Parlour.
"The problem is," said Brazil, "will Gerrard stay until 2022 at Rangers? I'm hearing all sorts, that there are problems. I think he's closed the gap on Celtic but not sufficiently enough to cause Celtic problems, but he's doing a good job up there.
"But, if he gets frustrated and doesn't get what he's promised he could leave. And if he leaves it won't just be Liverpool who are after him. That's the problem Rangers could be facing in a year's time."
Parlour went on to say that Gerrard wouldn't be able to turn down Liverpool if they did come calling – just like Frank Lampard with Chelsea.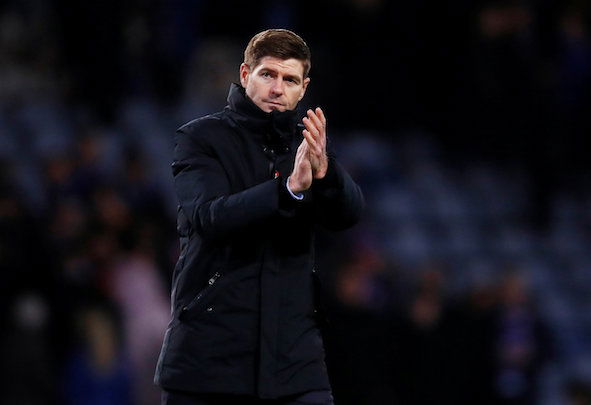 Gerrard the next in line at Liverpool?
Jurgen Klopp has named Stephen Gerrard as the man to replace him at Anfield.
Talking in the Mirror, Klopp said, "If you ask who should follow me, I'd say Stevie. I help him whenever I can. If someone gets your job, it's not about them, it's about you not being good enough."
The report goes on to say that Klopp has hinted at retirement in 2022 and has "no plans" to sign an extension.
Three years is a long time but it would be tough to see a situation where Liverpool would sack Klopp.
He could always leave before his contract runs out but, if not, it gives Rangers a lot of breathing room.
One of the big questions about Gerrard at Rangers was whether he would get the financial support he needs.
However, Rangers have made significant moves in the transfer market since Gerrard joined, the most notable being a permanent move for Liverpool's Ryan Kent for £7m this summer. [BBC]
Brazil didn't go into specifics about the problems he's heard about but spending surely can't be one of them.
One thing does seem highly likely though – if Liverpool do come calling, like Chelsea did for Lampard, it's hard to see Gerrard not making the move back to his spiritual home.