Al Gharafa are interested in signing Everton striker Cenk Tosun, according to Sky Sports. 
The 28-year-old is said to be a potential target for the Qatari club, with the report even going as far as to suggest that they could make a "substantial offer" for him.
The Turk has yet to feature for the Toffees in the Premier League so far this season, and has fallen down the pecking order at the club after the arrival of Italian teenager Moise Kean.
The Qatari transfer window does not close until September 30th.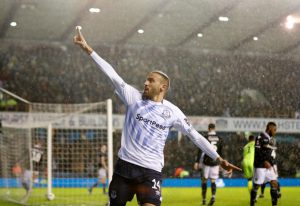 Would selling Tosun be a good idea?
It's probably fair to say that Tosun has not had the desired impact since joining Everton during Sam Allardyce's tenure.
The Turk has never really hit full flight in England, and has managed just nine goals in 44 appearances in a blue shirt.
More frustrating still is the lack of impact he seems to offer in a general attacking sense.
Last term, for example, he averaged just 0.5 key passes and 0.1 successful dribbles per match in the Premier League, as per Whoscored.
With the arrival of Moise Kean – averaging 1 successful dribble per game – it's even harder to see where regular game time is going to come from on Merseyside, and it is probably fair to argue that Oumar Niasse is the only senior striker beneath him in the pecking order.
To that end, selling him may not be the most disastrous thing in the world, especially if Al Gharafa can make good on this supposed "substantial offer" they are reportedly lining up.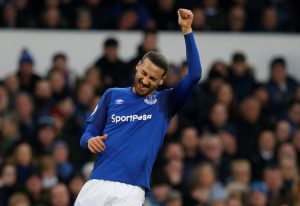 Are Everton likely to sell?
The only thing that may hinder this deal from being completed is the fact that the Toffees would not be able to find a replacement straight away.
Tosun may not be getting regular minutes, but he is still a senior option if push comes to shove, and you will struggle to find many managers who are willing to cut their squad without the opportunity to find a suitable replacement straight off the bat.
Ultimately, therefore, this move will depend on how much Marco Silva believes he can afford to miss Tosun.
If the answer is not a lot, then expect to see him go. If, however, Silva is keen to cover his back in case of an unforeseen injury crisis, the Turk could be sticking around for a while longer.