This hasn't been the most prolific of summers for Leeds United in terms of incomings, with only three players arriving at the club so far.
Unsurprisingly, the supporters have been getting rather tense. They fear the entire summer transfer window will pass without Marcelo Bielsa's side splashing out on a marquee signing.
However, former Whites striker Noel Whelan thinks there is something big in the pipeline: "The noises coming out of Leeds are positive, but there needs to be a statement signing, a player who can make the difference," he told Football Insider. "They have got to get that player and I'm confident they will.
"You can't sell Kemar Roofe and not bring in a player who is at least the same level. Not when you want to win promotion to the Premier League. The Ryan Kent one's been rumbling on for a while. He would be a brilliant signing. Can Leeds get two forwards in, or can they get one? It would be ideal if we could get two and not only replace Roofe, but end the window much stronger than we started it."
Whelan is confident something is coming for Leeds, but will it be Kent? That's the big question for the supporters. Football Insider reported earlier this week that the Yorkshire side are in negotiations with Liverpool having made a major offer for the player.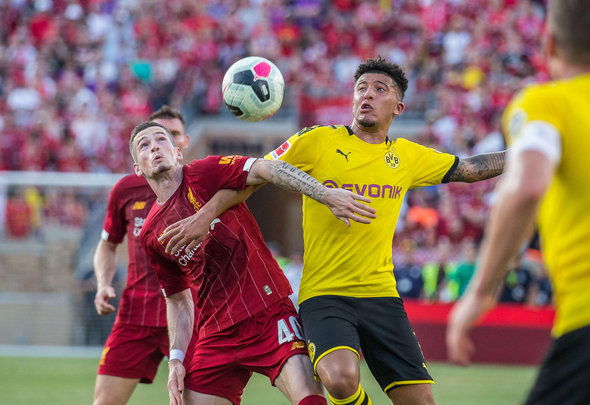 Tif Tactics – Is Kent worth the fuss?
Everybody seems to be going mad about the Reds winger this summer, but what has he actually proved? So far, it would seem, all he has demonstrated is that he is good enough to stand out in Scotland.
Make no mistake about it, the 22-year-old's loan spell with Rangers last season was a phenomenal one. He scored six goals and grabbed nine assists in all competitions [Source: Transfermarkt] on his way to a Young Player of the Year campaign north of the border.
As for the Whites, they actually got pretty decent production from their midfielders last time out. Pablo Hernandez scored 12 times, and if his opening days performance on Sunday is any indication, will continue to lead the way next term. Meanwhile Mateusz Klich was terrific once again.
Then there's Jack Harrison, on loan from Manchester City, but he only scored four times last season. It's his place in the team, and that of fellow loan signing Helder Costa, that would likely come under threat from Kent.
Ultimately, you simply have to trust Bielsa on this one. If he feels that the Liverpool winger is a marquee signing who can fire Leeds to promotion, then you have to believe that Kent is indeed worth the fuss.
Likely to happen?
This is the thing, isn't it? Time is very much ticking on for this deal, with Leeds under pressure to get a permanent deal done due to Jurgen Klopp's reluctance to loan the player out again.
The Whites would appear to be the frontrunners for the winger, with Rangers likely being priced out of a move. So they have a free run, here, but whether they can get a deal done before the transfer window slams shut is looking more and more unlikely by the minute.