Tottenham are willing to more than double Christian Eriksen's salary in a bid to convince him to sign a new deal with the club, according to the Mail.
They claim that Daniel Levy is willing to increase his salary from £80,000 to £200,000-a-week, which would put him right at the top of the Tottenham pay bracket.
Striker Harry Kane and club-record signing Tanguy Ndombele are the highest-paid Tottenham players currently and are both on £200,000-a-week [Spotrac].
However, the Mail claims that money isn't the only consideration for Eriksen and that if he signs a new contract he might demand a release clause that could still see him move if he wants and if a sufficient offer comes in for him.
Eriksen could leave next summer for free and could sign a pre-contract agreement in January with overseas teams. Real Madrid and Juventus have been linked with a move this summer and that could still happen with the European window open until the beginning of September.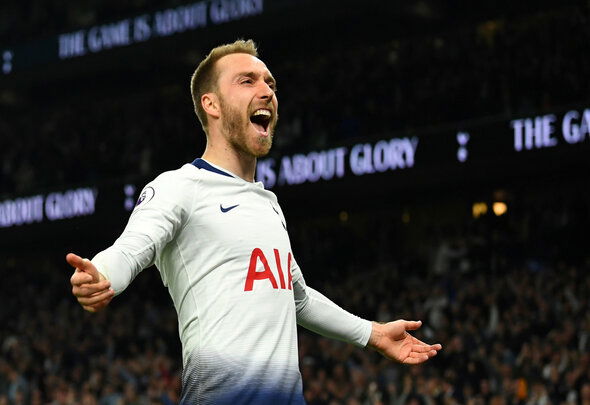 TiF Tactics – How important is Eriksen?
Tottenham have signed Giovani Lo Celso and he looks like the readymade replacement for Eriksen. But the Dane is a proven commodity in the Premier League, Lo Celso isn't.
And Christian Eriksen proved how important he is to Tottenham after he came on as a substitute in Saturday's game against Aston Villa.
Villa had taken a 1-0 lead into the second-half and Tottenham were struggling to create chances until Eriksen was introduced.
He only played 29 minutes but he still managed three shots, with one on target [wyscout].
He completed 100% of his two dribbles, put in five crosses (four accurate), four passes to the final third (two accurate) and three passes to the box (two accurate).
Tottenham looked like a different team when he was on the pitch and they might not have secured the three points without him.
Until the European window closes on September 2 Tottenham fans won't be able to relax, but even then Spurs will need to convince him to sign a new contract ahead of the January window opening.