Tony Cascarino has criticised Newcastle fans for not showing the same support to Steve Bruce that they did to Rafa Benitez last season. 
It took Benitez 11 games to win his first Premier League match in the 18/19 campaign but he eventually steered the club to a respectable 13th-place finish, 11 points above the drop zone.
Despite the terrible start to the season, that saw Newcastle lose seven and draw three of their first 10 games, Benitez retained the full support of fans.
"It feels like after two games it is the impossible job [for Bruce]", Cascarino wrote in the Times.
"It could be a really short-lived relationship, and unfairly so. I believe that Bruce has far more love and affection for the club he supported than Benítez had.
"The fans think that Benítez was their man, but he manipulated the media to believe that he was totally behind the club.
He wasn't, he was out of that job before the end of the season and the evidence is not just him leaving but Salomón Rondón going with him."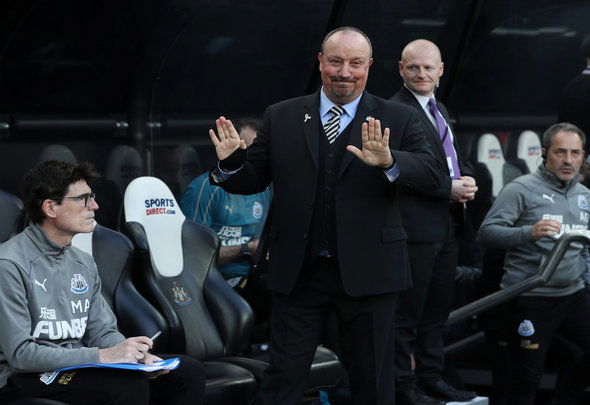 Benitez arch manipulator?
So much has been written about Benitez leaving Newcastle and Bruce arriving. And every piece like the one written by Cascarino makes Bruce's job harder.
The best thing for Bruce would be Benitez's name never getting mentioned again, but that's obviously not going to happen.
Saying that Benitez manipulated the media is a stretch. Benitez stayed with Newcastle in the Championship and got them promoted back to the Premier League. That's what won the fans over and it was surprising for a manager at his level to work outside of the top flight.
Benitez is very good at PR and presenting himself in a good light, but why shouldn't he?
Forget the first part of the 18/19 season – finishing 13th was way better than most people expected from that Newcastle side.
Bruce is getting hammered at the moment but he wasn't popular before a ball was kicked. The only way for him to win the Newcastle fans over is on the pitch and so far he's just proving his critics right.