One of the standout figures in Rangers return to the summit – or nearabouts – of Scottish football has been right back and captain James Tavernier.
With that said, the Gers supporters always sweat buckets when his name pops up in connection with rival teams, and so Saturday will have been a rough day for the Ibrox faithful.
The Daily Mail reported that new Newcastle United manager Steve Bruce is keen to bring the 27-year-old back to St James' Park five years after his departure.
Steven Gerrard's side are reluctant to lose the goalscoring full back, but it's thought that they may have to consider offers of around £8million for the former Wigan Athletic defender.
There's no doubt, though, that Tavernier would be a terrible loss to this Gers side, and his departure would see their prospective Scottish Premiership title challenge, which has built so nicely over the summer thus far, suffer a devastating blow.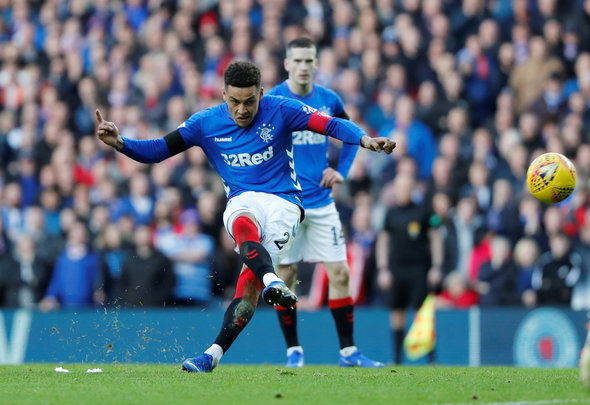 Terrace Talk
£15m and release of all contracts on rangers merchandise and we can start talking! ????

— Renegade (@Renegade_uk100) July 20, 2019
30m

— Glen ???????? (@FtblGlen) July 20, 2019
Here are two Rangers supporters who seemingly aren't against selling Tavernier, but merely want value for money for him. While the £30million quoted by the second fan is clearly fanciful in the extreme, £15million seems like a decent figure in this day and age.
Scottish Premiership players will inevitably be undervalued in the transfer market, there's no doubt about that. If Tavernier did what he's done with Rangers in the Championship, for example, there's no doubt he would be valued at far more than £8million.
How much for the best fullback in Scotland

— STEVIE URQUHART (@STEPHENURQUHAR1) July 20, 2019
They couldn't afford him

— Danny Simpson. (@dannysimpson82) July 20, 2019
Then there are the Rangers fans who simply doubt this move is going to happen. One of them calls Tavernier the best full back in Scotland, wondering how much the transfer fee for someone of his quality would be.
Then there's the second supporter, who clearly states that he doesn't think Newcastle would be able to afford the Rangers skipper. However, if the club only want £8million then it's highly likely that the Magpies would have more than enough cash to afford him.
Likely to happen?
Bruce is obviously keen to renovate his Newcastle squad, and there are certainly several holes in it. Obviously the main one is up front, but the Magpies aren't exactly in good shape at right back either. Neither DeAndre Yedlin nor Javier Manquillo excelled at St James' Park last season, so Tavernier would certainly appear to be a good fit for Newcastle.
If £8million truly is all Rangers want for their captain then there's little doubt that he'll be off soon. If it's not Newcastle then it will be someone else at that price.