French champions Paris Saint-Germain are preparing a bid with a total value of £40million for Everton midfielder Idrissa Gana Gueye, according to the Daily Express.
The newspaper claims that the European heavyweights are keen to add the Senegal international to their squad, and are willing to offer £30million with another £10million in bonuses.
PSG have been chasing the midfield destroyer since January, and the player himself is keen to have his future resolved after suffering defeat in the African Cup of Nations final recently.
Thomas Tuchel's side made a £35million bid in the last transfer window, but are now prepared to up their offer by £5million. Whether that is enough for the Toffees to sanction a sale remains to be seen.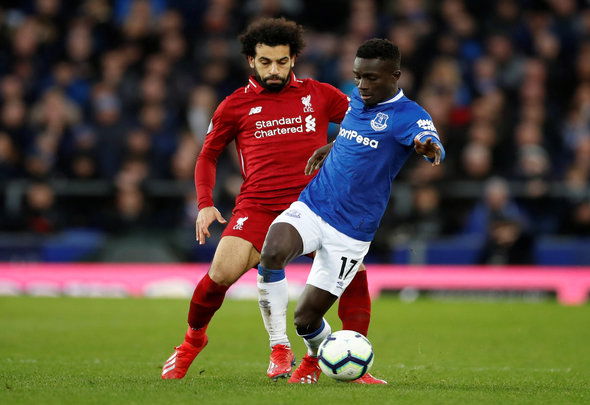 TiF Tactics – Can Everton replace Gueye's tenacity?
Since making the move to Goodison Park from Aston Villa in 2016, Gueye has established himself as one of the most combative, defensive-minded midfielders in the Premier League. He is a formidable shield in front of the back four, begging the question 'can Everton replace his tenacity?'
It's hard to come up with a reasoned argument for how the answer to that query can possibly be yes. Simply put, Marco Silva simply has no other midfielder who provides the defensive awareness of the 29-year-old.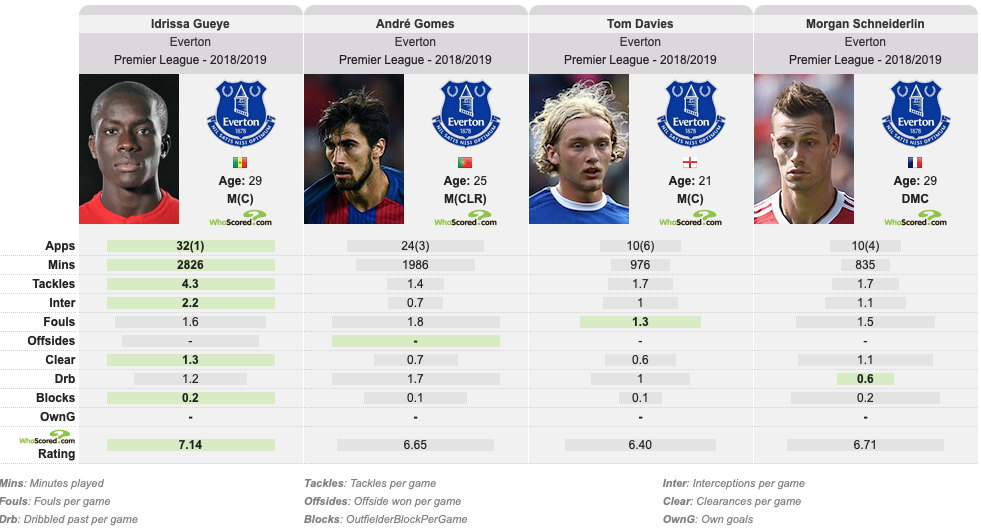 When you look at the statistics from a defensive point of view, it becomes clear how vital Gueye is to Silva's team. As per WhoScored.com, he leads the way ahead of fellow Toffees midfielders Andre Gomes, Tom Davies and Morgan Schneiderlin in almost all major defensive categories.
Gueye is a defensive-midfield specialist, whereas the others are more all-round central midfielders, but that only serves to highlight what they'd be missing if they sold the Senegal star.
No one comes near Gueye in the number of tackles and interceptions he averaged per game last season, while only Schneiderlin is in his orbit for clearances. Furthermore, he still averaged fewer fouls per game than Gomes despite being a far more combative player.
Simply put, the numbers would very much appear to state that, no, Everton cannot replace Gueye's tenacity with their current crop of midfielders.
Likely to happen?
As mentioned, PSG have been attempting to snare Gueye since January, making a £35million bid then and now preparing to up their offer to £40million.
Clearly they are very seriously interested in the Everton star, and what PSG want they tend to get. There is also no doubt that the move would be a step up for the player, from both a sporting and financial point of view.
With that said, it's going to be very difficult for the Toffees to keep hold of their prized midfield possession, and the attention will surely soon turn to sourcing a credible replacement for him.