Everton defender Yerry Mina didn't quite have the debut season in English football we all expected after his big money transfer from Barcelona last summer.
Niggling injuries and the form of Michael Keane and Kurt Zouma limited him to only 13 Premier League appearances for Marco Silva's side.
However, former England international Danny Mills believes he can bounce back: "He's got to learn, it's a different culture, different way of playing, different type of players he's playing against week in, week out. He's got to adapt, learn to cope with that," he told Football Insider.
"I'm sure he will, that's what good players do. He's been at a very good club before, different high standards, different expectations. I'm pretty sure he will soon learn. It often takes six to nine months for players to come in from abroad."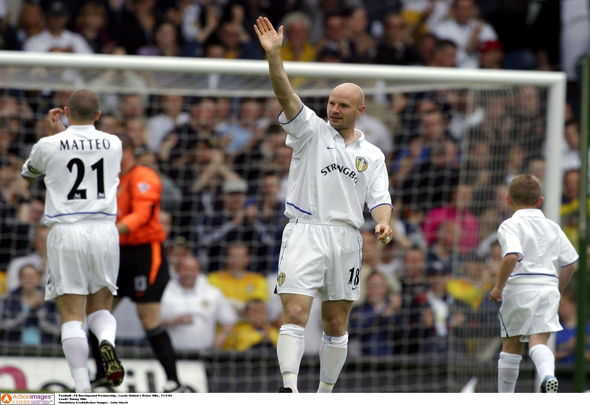 TiF Tactics – How much room for improvement is there for Mina?
The snarky readers amongst you will quickly answer 'plenty' to the above question, but the truth is that the Colombian international wasn't too bad last season. He was merely derailed by injuries and the excellent partnership between Keane and Zouma at the heart of the Toffees' defence.
There's undoubtedly areas he could improve, with concentration being the main one when you watch him play. Physically, he's got everything you want, so he just needs to maintain his focus and cut down on the mistakes.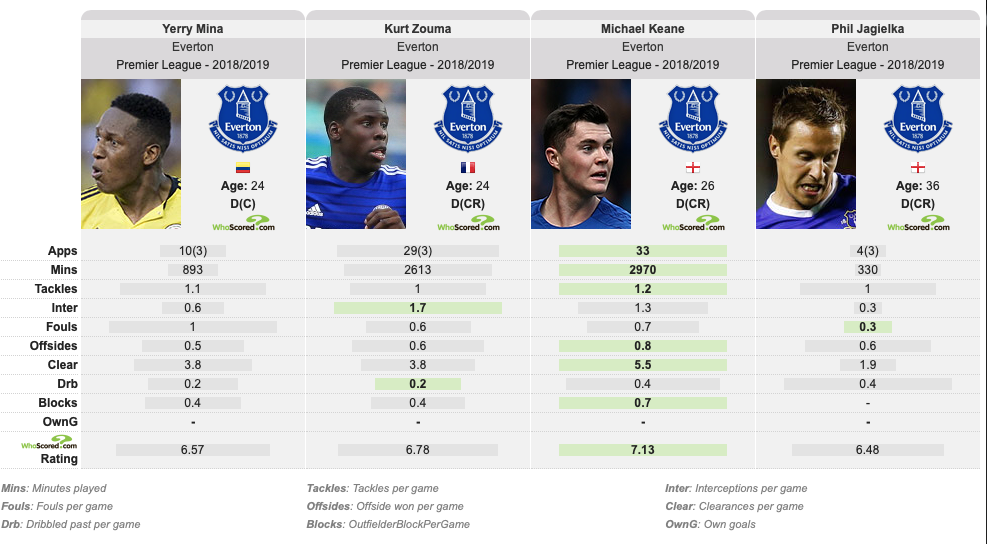 As per WhoScored.com, there are some encouraging signs from his statistics last season. He averaged the second most tackles per game out of the above Everton centre halves last season, while he was the joint best in terms of being dribbled past the least, and joint second in clearances and blocks per game.
So those areas are solid, and will likely go up next term anyway as a result of having already experienced a year in England. Where he does need to improve, though, is in interceptions, fouls and offsides.
As you can see, the former Barcelona man was way behind Zouma and Keane in interceptions per game, while he played the offside trap the worst out of all four players. Meanwhile, he committed easily the most fouls per game.
There are some positive areas where you don't really have to worry about Mina, but then there are clear areas of improvement, and so that's where he needs to focus next term.
Who is he?
Mina has, throughout his fairly short career to date, been quite a prolific hoarder of silverware. He grabbed a Copa Suderamericana and a Superliga Colombiana with Santa Fe, the Brazilian top flight with Palmeiras, and a league and cup double with Barca.
He performed very well in his homeland and in Brazil, there's no doubt about that, but after being shotgunned into a switch to one of the biggest teams in world football in Barcelona, he played just six times for Ernesto Valverde's side before being carted off to Goodison Park last summer, raising questions about his ability at the top level.