Former England international Danny Mills has heaped praise on Celtic manager Neil Lennon for the impact he's had on Hoops star Leigh Griffiths.
The Scotland international missed the majority of last season because of off-the-field issues, but is back in the first team fold and ready to attack the new campaign. Mills has been very impressed by what he's done.
"I know Neil reasonably well," he told Football Insisder. "A lot of people would say he's a little bit old school, he's a little bit this, he's a little bit that.
"No, not at all. He will manage people as he sees fit and if players are performing for him then he will give them an opportunity. I think he's very upfront, very honest, he expects hard work and discipline and if you give that you will be given an opportunity. Footballers, 99.99 per cent of footballers play football because they love the game.
"It's difficult when a player has been out for whatever reason that might be. It's never easy. It's not just ambitions and dreams, it's what you love. If you aren't able to do what you love, it's very, very difficult."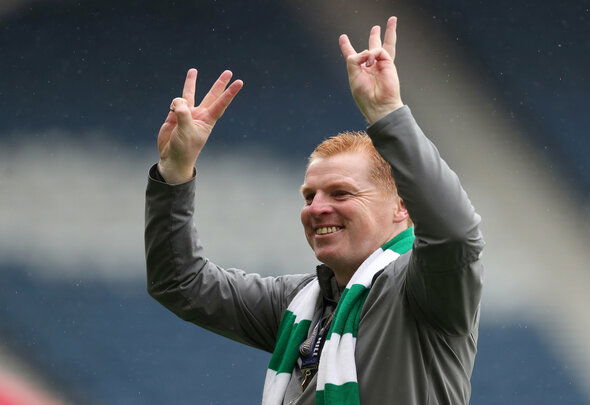 What's he done?
You often feel that Lennon is a bit underrated as a manager. What he did in his first spell at Celtic was tremendous, while he achieved absolutely shedloads at Parkhead during his time as a player.
The 48-year-old won three league titles and three Scottish Cups , while adding a further Scottish Premiership title to his trophy cabinet when he came in midway through last season. He's also won the Scottish Championship with Hibernian and has a phenomenal winning pedigree as a player.
Tif Trivia
The Northern Irishman, for everything negative that was said when he was given the permanent Celtic job, is the second most prolific manager in the club's history when it comes to points per game.
Under Lennon's watch, the Bhoys have a 71.43 win percentage, bettered only by Martin O'Neill's tally of 75.53%. So better than Brendan Rodgers, Tony Mowbray, Ronny Deila etc. That's a terrific feather in Lennon's cap and should give him the confidence to go on and get the job done next season and beyond.