One of the big worries for the Leeds United supporters this summer is that the club's best players would be stolen away from them after they missed out on promotion last season.
The two chief operators they haven't wanted to lose have been midfielder Kalvin Phillips and attacker Kemar Roofe, both of whom are targets for top flight teams. The Daily Mirror reported earlier this month that Aston Villa, Bournemouth and Wolverhampton Wanderers are in for the former, while The Sun have previously claimed that Newcastle United are after Roofe.
Now, former Leeds defender Danny Mills has had his say on the duo after a rare interview from director of football Victor Orta who said he was "100 per cent confident" that both players would stay.
"He [Orta] doesn't come out and speak that often so I would assume that they can't be that far away. Roofe, one outstanding season, a very similar situation to Kalvin Phillips," he told Football Insider.
"Give him an extension, bump his wages with certain caveats. If you perform well you're rewarded, if not you stay where you are. It's sensible."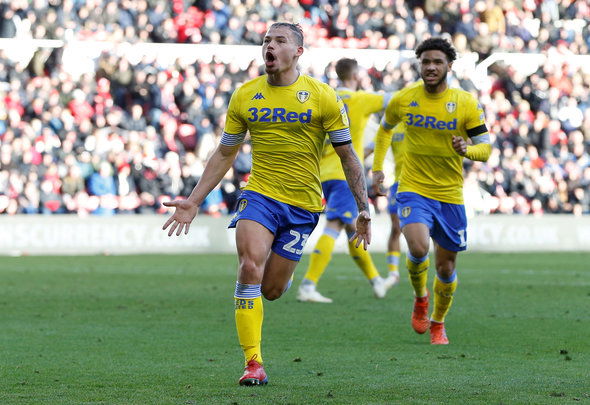 Likely to happen?
Football Insider's report stated that Phillips has already turned down one offer of an extension from the club, which throws into doubt Mills's entire assertion. The player wants to be elevated into the club's group of highest earners, and rightfully so, because he is one of the team's best players.
However, he's yet to agree a new deal, and neither has Roofe. And now that the latter has suffered an injury, you wonder whether the club will reconsider offering him fresh terms.
Roofe has been a phenomenal attacker for the Whites, and if they want to keep him out of the clutches of top flight sides then they'll need to tie him down to a new contract. Can they do that? It looks doubtful at the moment.
TiF Tactics – Just how important are these two men to Leeds?
When you think of Leeds these days your mind goes straight to manager Marcelo Bielsa. However, beyond that, two of the first names that come to mind are Phillips and Roofe.
That's because they are first team regulars and two of the very best performers in the Championship. They are undoubtedly good enough to feature in the top flight, but the question is, just how important are they to the Whites?
With Phillips, the answer to that is that he is absolutely crucial. When you look at the statistics from last season, as per WhoScored.com, it's easy to see how far ahead of his fellow midfielders he is.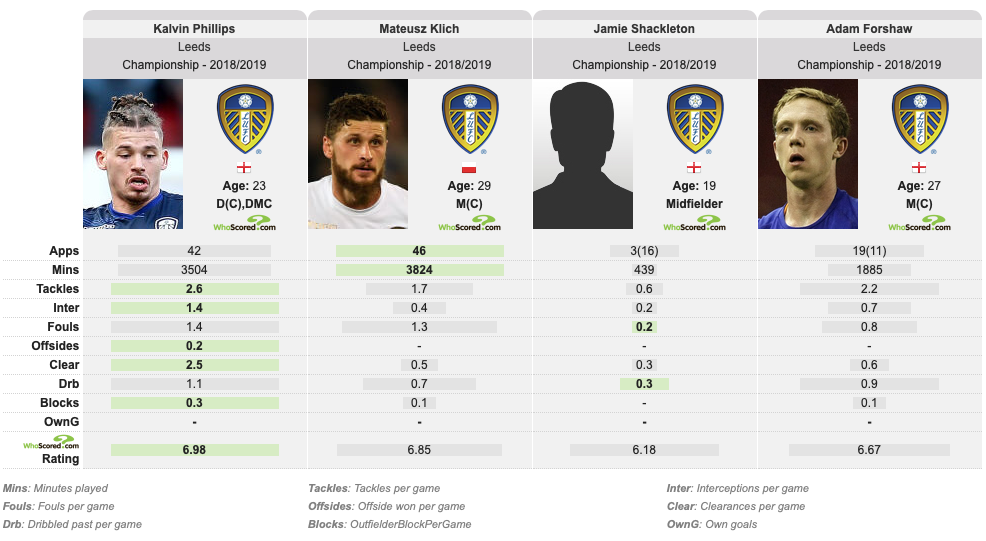 He is far and away the most combative of the four players listed above, leading the way in averages tackles, interceptions, clearances, blocks etc. per game
As for Roofe, the statistics, as per the same website, don't back him up in quite the same way as they do for Phillips. However, he is easily the top goalscorer out of the Leeds attackers.
So these are two pillars of Bielsa's team, and the Whites faithful will be praying that Mills's verdict proves correct here.