Former Rangers ace Nacho Novo has launched a sensational social media rant against the SFA after they upheld the booking Alfredo Morelos received during his side's Scottish Cup defeat to Aberdeen. 
The Colombian was given a yellow card for simulation in that match, and the governing body announced on Friday that he had failed in his appeal to have the decision overturned.
Writing on his Instagram, Novo said: "3 guys on a panel, if they see that was a dive listen – time [to] stop drinking.
"[It's] how [I] said before all of you [at the] SFA need to stop that. Yous killing the game.
"Also, how that PETER [Lawwell], Celtic director, can put his wee friends on that [panel] is a disgrace – we no ask for any favours but this is getting out of control. I'm a rangers fan yeah and I'm proud to be but ******* wake yous destroy the game."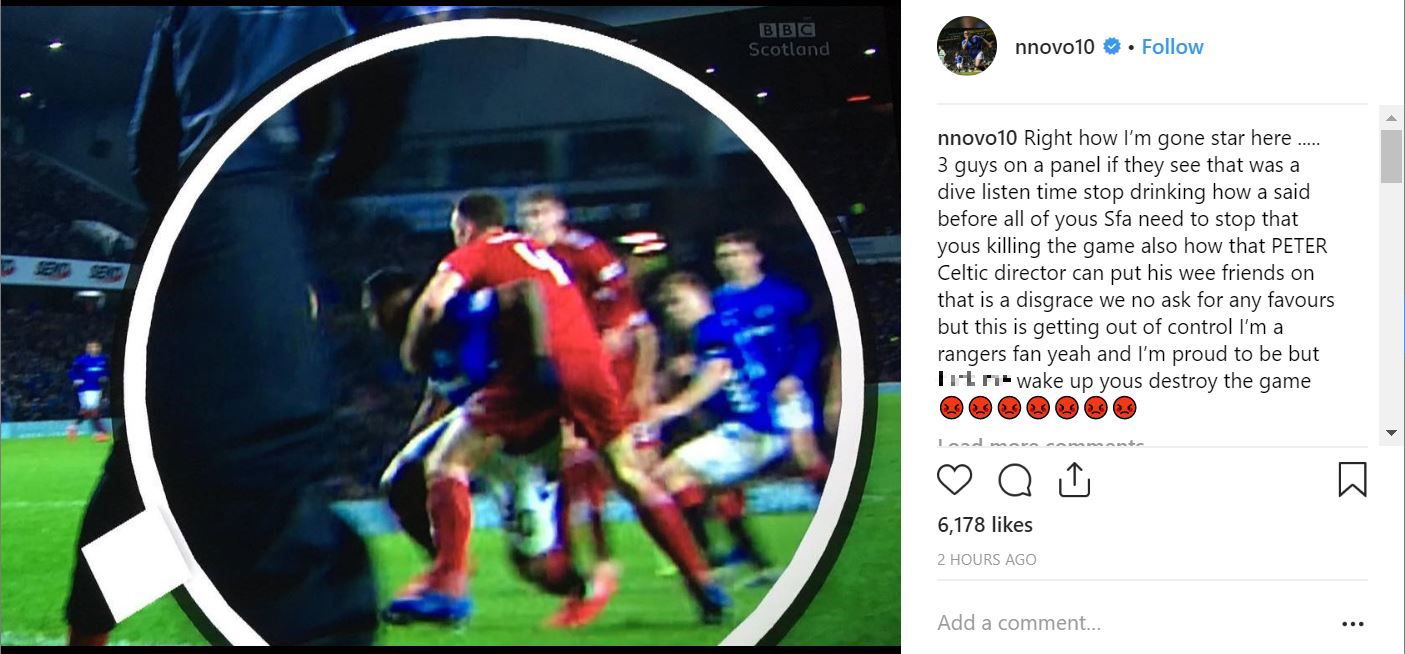 OPINION
Novo's rant is pretty extraordinary, but you have to say that he has a point, at least regarding Morelos' booking. The Colombian may have built something of a reputation for being a bit of a hot head in Scotland, but that shouldn't excuse the fact that when he has nothing wrong, he has done nothing wrong. Looking back on the incident that led to his booking, you would have to say that it looks as if Morelos has done very little to justify getting a caution. It is one thing for a referee to get a decision wrong during a match, but for a panel to review the incident and still uphold that decision is a little bit ridiculous. Novo's point of view may need up being a little bit conspiratorial, and ultimately, it may well just be a case of Murphy's Law affecting his perspective on the issue, but certainly viewing this incident as a stand alone example of a poor decision, you have to say that Rangers, and Morelos personally, can feel very hard done by.