Ask any Rangers fan and they would argue until their last breath that Steven Gerrard was by far and away a better manager than his predecessors at Ibrox.
There is absolutely no doubting the impact that the former Liverpool man has had in the light blue half of Glasgow, managing to draw headlines from all across the world during his first ever managerial spell and convincing huge names like Jermaine Defoe to make the move north of the border.
However, has he actually proven to be more of a success than the likes of Pedro Caixinha or Graeme Murty before him? Yes – but only just in what will be a startling comparison for the Gers faithful.
As revealed by Sky Sports, using Opta data, Gerrard's win rate stands at 58.6%, marginally above both Murty (55.2%) and Caixinha (55%) – hardly an outstanding record considering how maligned the latter managerial duo were at the end of their reigns.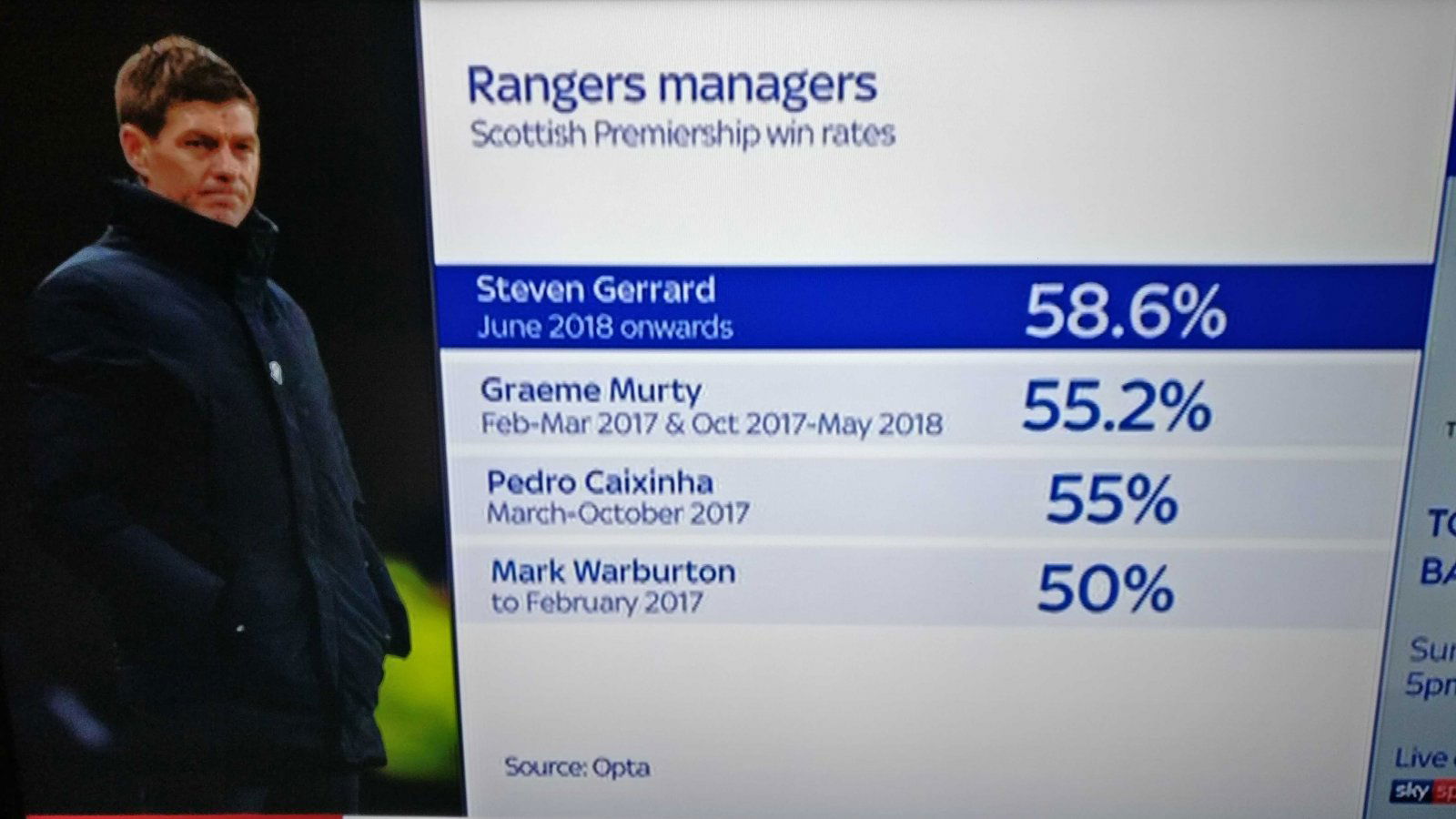 Out of both the domestic cups and lagging behind Celtic in the hunt for the Premiership title, Gerrard's influence might have spread far and wide but the fact of the matter is that his side's results are not all that much better than two managers axed by the board.
This is not to say that the Anfield legend deserves to follow in their footsteps but with silverware looking hugely unlikely once again, the pressure has got to be mounting on Gerrard's shoulders.
Murty and Caxinha were both savaged for their performances in the dugout – the current boss has got to make sure he does not slip down the same path.